Message from Rob Cahill
While daily life is still impacted by Covid-19, it is definitely positive to see that things are starting to open up once again.  Hopefully for all our sakes, this is truly the beginning of the end.
We can certainly complain about the loss of some of our freedoms from the Covid-19 virus and government sanctions, but of course it pales in comparison to what is happening in Ukraine.  
As I write this message, we are seeing a tragedy unfold in front of our eyes with the Putin-led Russian invasion of Ukraine. The Ukrainian forces and civilian guard are valiantly and heroically defending their nation above all odds.  
I have been fortunate enough to have spent a fair amount of time in both countries, where I have many friends.  My heart goes out to the people of Ukraine, whose basic freedoms and peace are under attack, and who are paying an unimaginable cost for their freedom.  I am also saddened for the innocent people in Russia who will suffer for years to come, due to the selfish actions of one man. We can only hope that a peaceful settlement will be found soon, for the sake of those in the conflict, their families, their communities, and their environment.  Another example of how fortunate we are to live in Canada.  While not perfect, it's pretty darn close.
The past year has been another challenging period for us, as it has been for most small businesses. We have come through ok and are pleased to see many old and new customers coming into the store for new outerwear, accessories, and to have their vintage furs remodeled and upcycled into contemporary fashions or home décor items.  
You will read more in the rest of this Newsletter about some of the new directions we are taking to offer our products and services across Central and Eastern Ontario.
Be safe and we look forward to seeing and hearing from you soon.  
In closing this Spring 2022 message, on behalf of the Cahill family and our wonderful staff, I would like to wish you all well, and ask that you continue to support your local businesses. 
Going Further

TM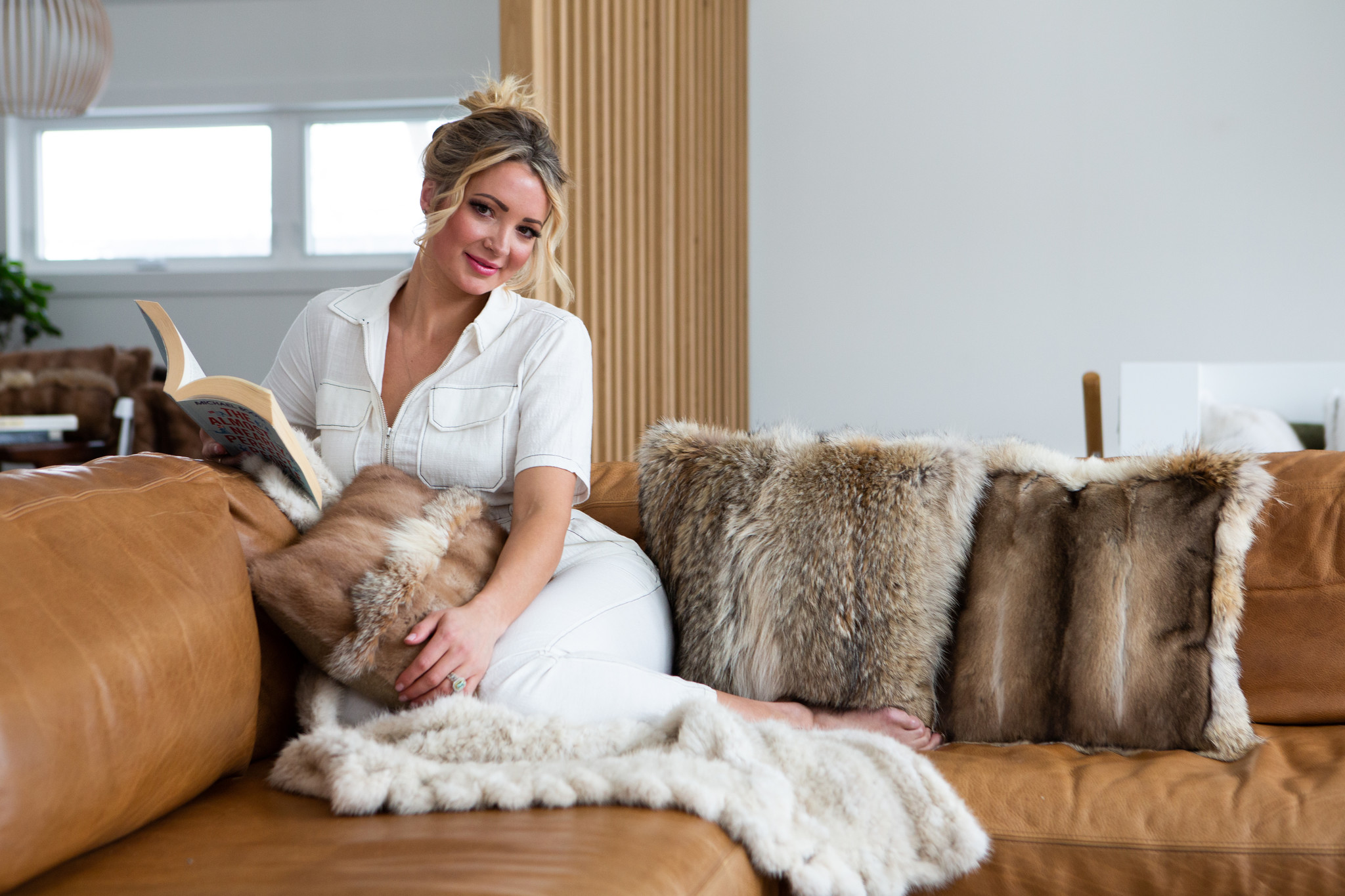 The launch of our Further by Cahill Upcycled Fur brand has been rewarding in many ways.  People love their furs and want to continue to enjoy them. Further provides many new options for vintage and heirloom furs that have spent years in closets or our storage vault.  Many of the fur items we are transforming to new, contemporary items are 30, 40, 50 years old or older.  
We are constantly receiving calls from people who have beautiful furs that they have not worn in years and wonder what can be done with them.  They reminisce about their memories of the fur coats, jackets and stoles that were bought as gifts by loved ones, worn by Mom, Grandma, or a favourite uncle, and it always puts a smile on their faces.
In the discussions I have with people who are upcycling their furs, I am delighted to hear that people understand the positive side of wearing furs from an environmental, social and economic standpoint.  Knowing that furs are very warm, natural, and last for decades.  After my 25 years in the global fur trade, and also in wildlife conservation and support for Indigenous and rural people, these conversations are warming and inspiring.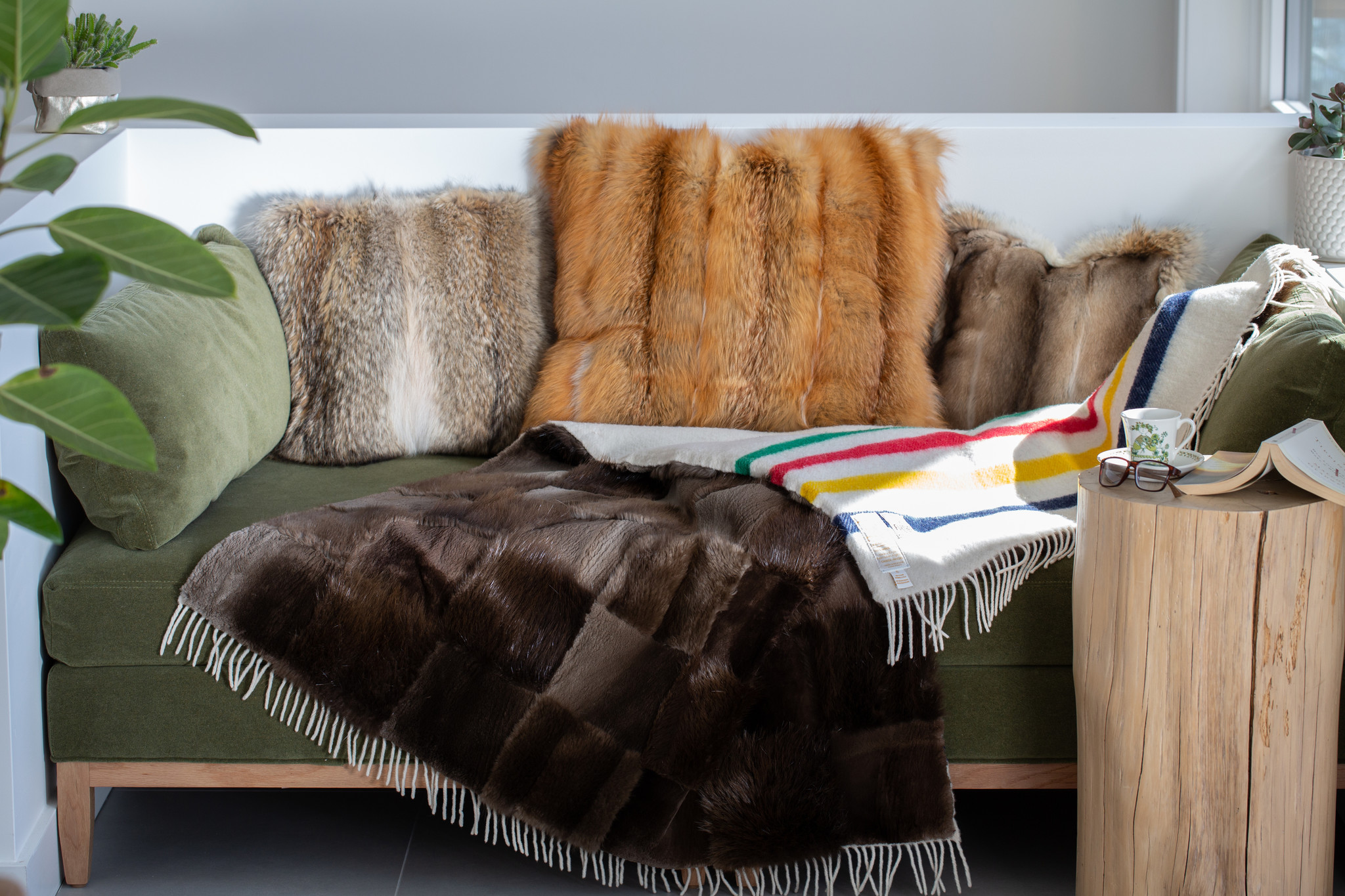 To reach more people, we are going on the road to various Pop-Up locations this year at exhibitions and special events throughout Ontario.  If you cannot make it to us, perhaps we can make it to you.  We also do in-home consultations for fur garment and home décor design, upcycling, and other products carried at Cahill's.  Call us to discuss options, or make an appointment for a free, no obligation consultation.  From the many positive experiences we and our customers have had over the past year, you won't be disappointed.
So enjoy your furs as they are, as fur-lined coats, reversibles, or in home décor items where they can be enjoyed and appreciated every day.
Further Pop-Up Dates and Locations - 2022
Sportsmen's Show - International Place, Toronto - March 17-21
Cottage Life Show - International Place, Toronto - April 7-10
Kingston Pop-Up - Kingston Renaissance Event Venue - April 21-23
Cottage Country - Kick off to Cottage Season, Lakefield Arena - June 4.
Royal Winter Fair - Exhibition Place, Toronto - November 4-11
Barbour - Going Big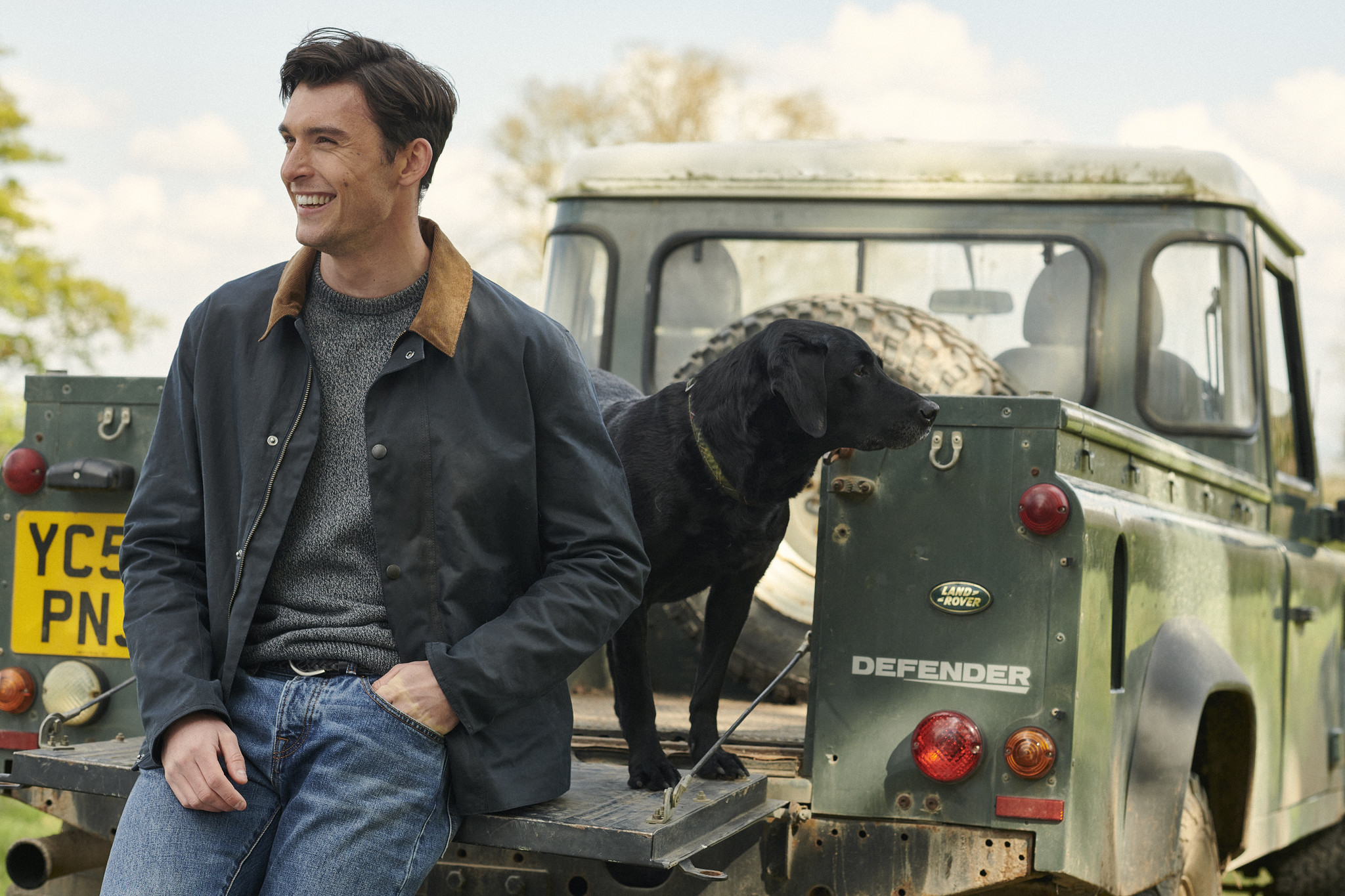 We are thrilled with the reception that the Barbour collection has received at Cahill's in our first season carrying this classic and well known British outdoors and fashion brand.  People have come from all over Central and Eastern Ontario to build on their Barbour collection of items, or to buy it for the first time.  Our test this past fall was such a success that we will be stocking a much wider and deeper selection of Barbour outerwear and accessories this spring and again next fall.  We will also be carrying the Barbour collection at the Pop-Up events throughout the year.  Shop online or in-store to learn more about the Barbour Lifestyle, available at Cahill's.
Spring Storage 2022
Spring is just around the corner and after a long and cold winter, it is time to put your furs into Cahill's on-site climate controlled storage to keep them in the best possible shape. The many coats that we have upcycled in the past two years have shown us that coats that were well cared for and stored were more likely to be usable than those that were not properly looked after.  
Don't forget that cleaning your furs is ideal at the end of every season or two to remove dust, oils, makeup, and to keep them fresh, and now is the best time to have needed repairs done.
If you find that you are just not wearing your furs as much as you would like because they are looking tired, no longer fit, or are out of date, consider trading in, or upcycling them into contemporary fashions or home décor items.  See more ideas in the Further section of this newsletter or go to the Further section on www.Cahills.ca.
Every coat coming into storage this year will be eligible for a draw to win: 
A custom Further Upcycled Fur pillow of your choice (16x16 or 12x18)

Your Storage and Insurance Costs for that item

Free Cleaning for one item
Limited to one prize per customer.
SIGN UP
To stay on top of news and events throughout the year, go to Cahills.ca and sign up for our digital newsletter.  We promise NOT to overwhelm you with emails, but keep you informed of new arrivals, sales, and developments at the store and in our community.