Cahill Pop-Up Events recap and Further Pillow Give-away winners.
Whether you observe Easter, Passover, Ramadan, The Masters, or the arrival of spring, we hope you had a nice and peaceful weekend.  
The last few weeks have been busy with us again attending the Cottage Life Show in Toronto and for the first time, the Can-Am Equine show in Ancaster, Ontario. We showed the Further collection of upcycled fur, Barbour, Brave Leather and our washable Ontario Medical Sheepskins. It was our second year attending such events and the reception by the people in attendance has been outstanding.  
Welcome to the many new subscribers we received over the past two weeks during these events, where we had a Further Upcycled pillow raffle.  The lucky raffle winners are announced below.
We heard repeatedly, every day: "What a great idea.  I have coats in my closet not being worn and I never knew what to do with them." Or: "I love fur, but you can't wear them anymore."  Many of these fur items are vintage and heirloom, and they may not fit you or your lifestyle these days. This is what FurtherTM is all about - re-purposing your furs for another generation.
I also want to point out that in our Blog Post - Can you Wear Your Furs, of February 1, 2023, we summarize a recent national public opinion survey that found you are in the majority of Canadians if you genuinely love your furs. 
We found that most people had stories of their coats and love the idea of using them again as clothing items after being remade, or sharing small items with the family members such as pillows, teddy bears, hats and scarves, that have been crafted from their vintage furs.  If this sounds familiar and you have coats in your closet, you can call the store at 705.745.5245 in the Peterborough area or toll free at 1.866.808.6241, or go to our online appointment scheduler at this link.
We also had so many people stop by to admire the Barbour collection of waxed cotton jackets and accessories.  Those who know the collection just wanted to come in and tell us how much they love their Barbour jacket, while those who are new to Barbour come in to see what it is all about.  I will refer our new readers, or if you missed it, to our Blog Post on Barbour and the Royal Warrants of September 27, 2022.  
The line has been very popular for us and with our re-waxing and repair service on Barbour jackets, we receive jackets weekly from across the country, so we do know how far and wide this brand is admired. With spring arriving we have a full stock of Barbour jackets for men and women and have just added rubber boots in both full height and ankle boots.  Check out our Barbour Collection here or stop in the store anytime to learn more about them or get fitted for the best style, size, and colour for you.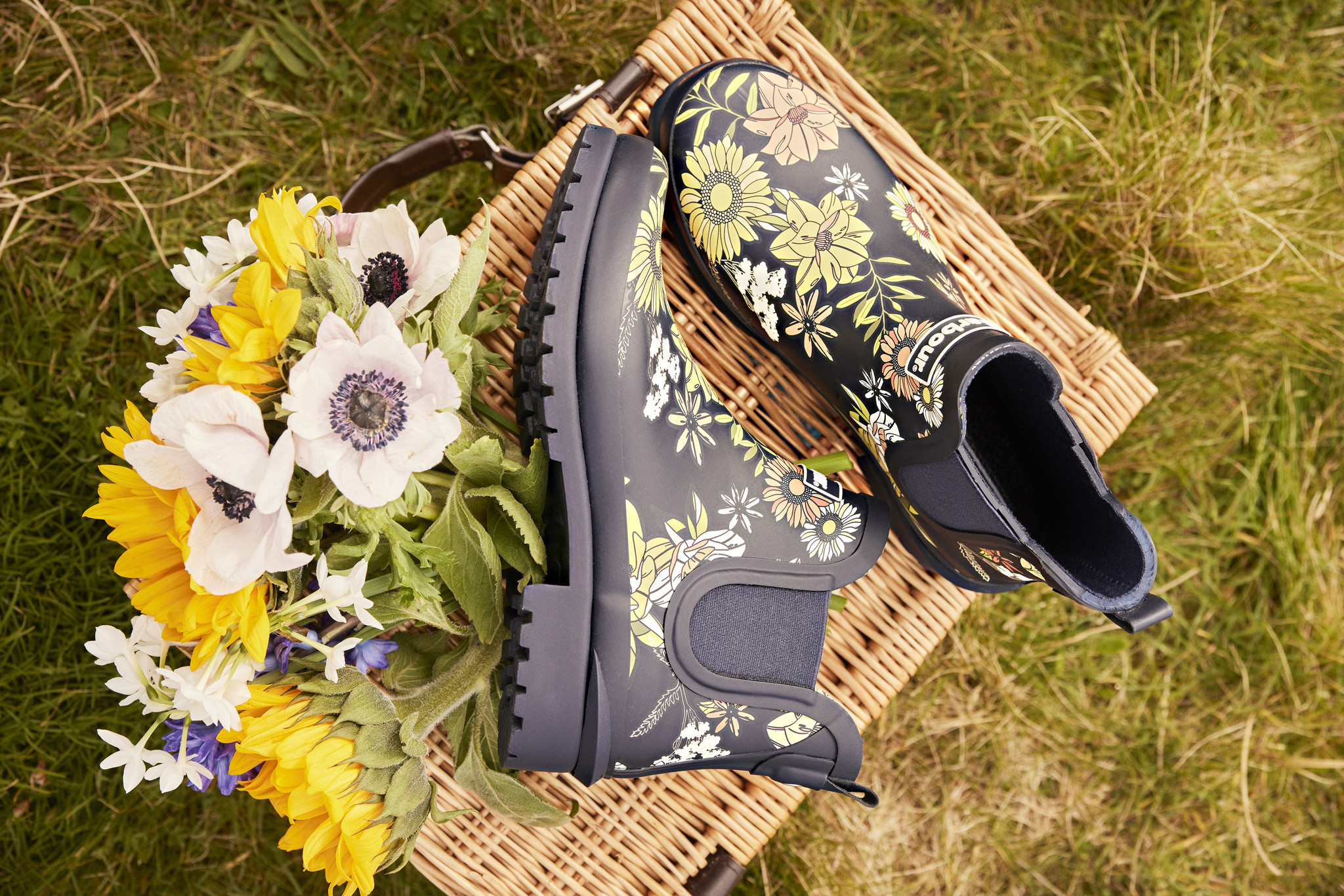 And now, what you have all been waiting for, the announcement of the Further upcycled pillow raffles over the past two Pop-up events: (Drum Roll Please.,.,.,.,.,.,.,.,.,.,.,.,.,.,.)
At the Cottage Life show the winner was Jennifer Stilson of Remax, Muskoka.
At the Can-Am Equine Show, the Further pillow winner was Katie Brown of Oakwood, ON.
Congratulations to these lucky winners, and thank you again to so many of you who stopped by to see what we are doing with Further by Cahill, upcycled fur.  It continues to inspire new product categories and designs.  More to be released soon.